WordPress has become extremely popular over the years. People use it for writing blogs and sharing ideas. You can find many advantages of using WordPress especially if you are a blogger. For ideas most bloggers look at what other bloggers are doing. Like all, they too see the creativity and the innovation other people have. You don't always copy, but you learn and try to apply it somewhere you feel it would fit better. However, many times you come across themes and schemes of colours which you want to add in your blogs but are unable to do so and fail at it. This happens to many people. If you are one of those people who are struggling to understand a theme or are trying to detect a theme you have come across then worry not because there is a solution now available for it.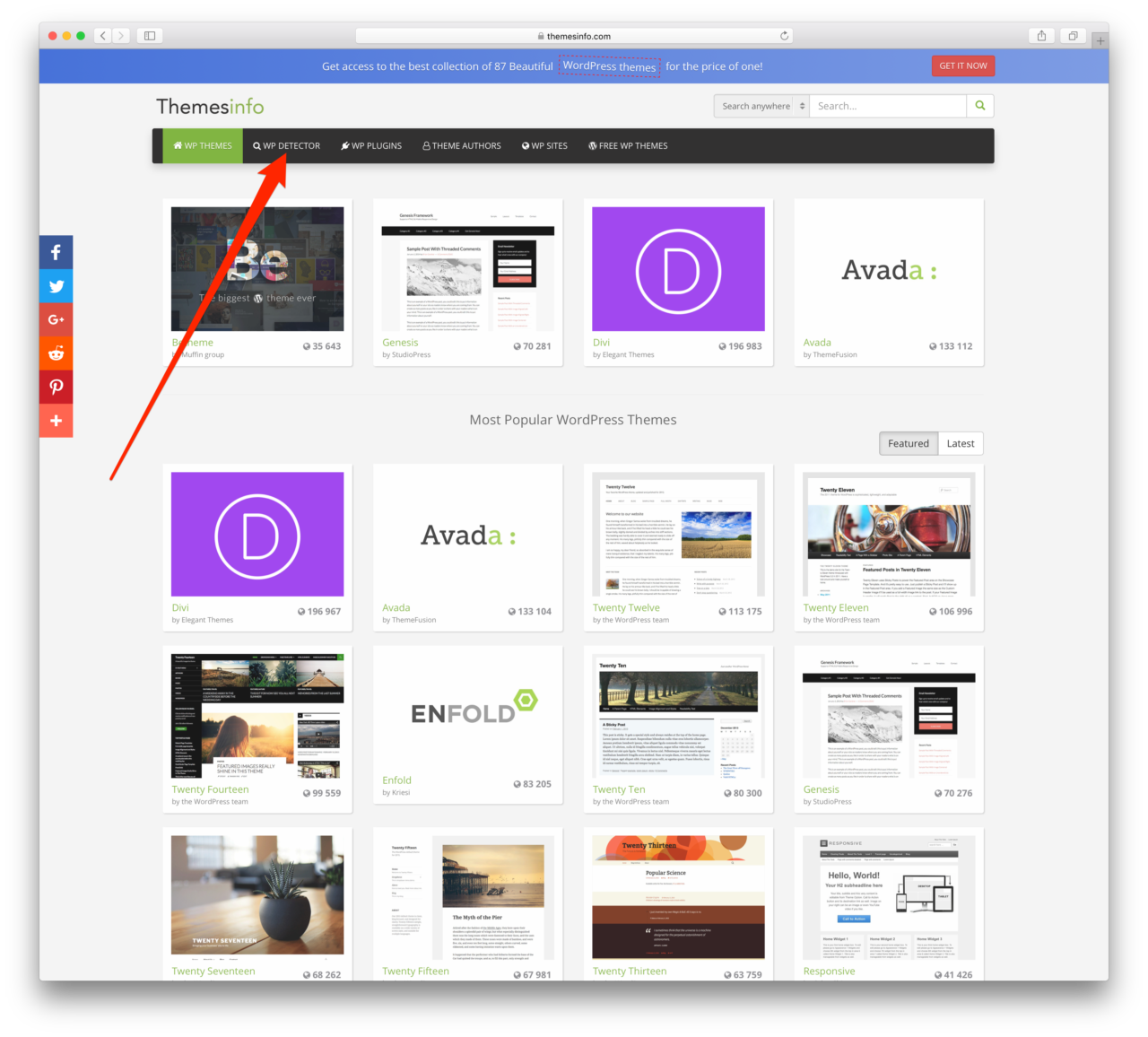 There is a new WordPress theme detector tool available on the internet which helps you detect WordPress themes. Now when you like a theme on WordPress and you want it too for your blog, you will be able to detect it and will be fully able to implement it. This useful and highly effective tool is available at the website WordPress Theme Detector.   This tool is very easy to use. You do not have to be super intelligent to use it. It is highly user friendly and you will have fun using it.
There are simple steps which you need to follow in order to detect your desired theme. First of all copy the link of the blog or the theme you like. After you have copied the link to the theme, you must paste it in the search section and hit the "detect" tab. You will have your results in the blink of an eye. It will provide you with the theme vendor's website. If the theme is free or community based, you will be allowed to have it for free. However, some themes are not free but you will still be referred to the vendor's website. You can purchase from the vendor if the theme is not free.
This tool also allows you to find out about WordPress plugins. If you wish to find the plugins installed on a particular website, you can use it to locate it and by that you will be able to install it on your own website too.
On the whole, the theme detector is a highly effective tool, which helps you save time when you are finding WordPress themes or WordPress plugins.